Plant-O-Rama - POSTPONED to Thursday, January 28, 2016
Plant-O-Rama, Horticultural Trade Show & Symposium:
20th Anniversary featuring
Thomas Rainer & Claudia West
Planting in a Post-Wild World…
PLANT-O-RAMA is postponed to Thursday, January 28, 2016 Advance ticket sales for Plant-O-Rama symposium speakers close at 3PM on Wednesday, January 27, 2016. A limited number of UNRESERVED seats will be available on a first-come basis in both the AM & PM symposium. $20 Metro Hort Group members; $55 non-members. The Plant-O-Rama Trade Show (9AM - 4PM) and Jobs Fair (10AM - 2PM) at Brooklyn Botanic Garden are FREE to all. NO TICKETS required! For refunds and session changes, you must call Brown Paper Tickets at 1-800-838-3006 and state event number 2469185.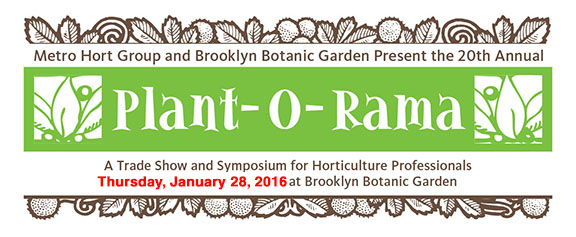 Celebrate Plant-O-Rama's 20th Anniversary!
Plant-O-Rama is an acclaimed 1-day TRADE SHOW, SYMPOSIUM, and JOBS FAIR featuring New York, Long Island, New Jersey, and Connecticut green industry companies promoting plants, products, and services to horticultural professionals in the New York City tri-state region.


- - - - - - SYMPOSIUM REGISTRATION - - - - - -
90 Advance Sale Symposium Seats Remain. RESERVE NOW!
RESERVE SEATS IN EITHER MORNING OR AFTERNOON SPEAKER SESSIONS:
www.brownpapertickets.com/event/2469185

2016 SYMPOSIUM SPEAKERS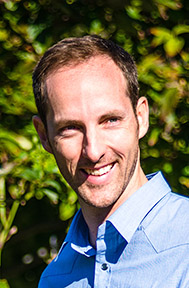 THOMAS RAINER is a landscape architect, teacher, and writer. He has designed landscapes for the U.S. Capitol grounds, the Martin Luther King, Jr. Memorial, and The New York Botanical Garden. He is a leading voice in ecological landscape design. He blogs at the award-winning site Grounded Design.

His talk:
Planting in a Post-Wild World: The Next Renaissance of Horticulture
Take a critical look at the changing face of horticulture…it's challenges and new directions. Thomas Rainer explores the work of leading contemporary designers all working within a naturalistic style, and together with research from his latest book about how plants fit together, extracts real world strategies for more beautiful, resilient, lush planting.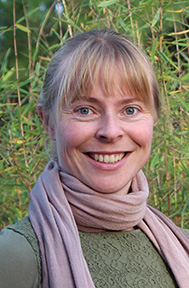 CLAUDIA WEST has extensive background in horticulture, ecology, and environmental restoration. She holds a Master's Degree of Landscape Architecture and Regional Planning from the Technical University of Munich, Germany. Claudia is currently ecological sales manager for North Creek Nurseries, Landenberg, PA, and has also worked for landscape architects Wolfgang Oehme and Carol Oppenheimer and for Sylva Native Nursery.

Her talk:
Stunning Ecological Plant Combinations
Great plants alone don't automatically create "ecological" benefits in our gardens. Claudia West talks about spectacular perennials and grasses and how to use them in stable, layered, natural combinations that increase both the ornamental and ecological value of your home landscape.


- - - - - - 2016 PLANT-O-RAMA SPONSORS - - - - - -
Become a 20th Anniversary Sponsor.


• Town and Gardens Ltd - LEAD GOLD+ SPONSOR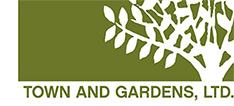 • Atlantic Nurseries, Inc. - GOLD sponsor


• A. Bulfamante Landscaping, Inc. - GOLD sponsor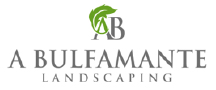 • Bartlett Tree Experts - GOLD sponsor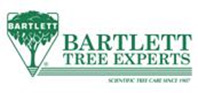 • Green Mountain Energy Company - GOLD sponsor



• Heritage Radio Network, media sponsor



• Landcraft Environments, Ltd. - exhibitor breakfast sponsor
• Lifesource Irrigation, Inc. - reception sponsor
• Parks Volunteer Coordinators Roundtable of NYC, nonprofit sponsor
• Riverside Park Conservancy, nonprofit sponsor
• Rosedale Nurseries, Inc. - exhibitor breakfast sponsor
• Urban Garden Center - reception sponsor

Join our group of 20th Anniversary Plant-O-Rama Sponsors…many opportunities still exist!
Click here for Sponsorship Opportunities.


- - - - - - Become a 2016 TRADE SHOW EXHIBITOR - - - - - -
30-40 green industry exhibitors in Brooklyn Botanic Garden's award-winning Visitor Center. Exhibitors include wholesale growers, pottery distributors, connoisseur mail-order and retail nurseries, soil specialists, arborists, and horticultural suppliers.

Click here for 2016 Commercial Exhibitor Reservation Form


• A.D.R. Bulbs
• Atlantic Nurseries
• Bartlett Tree Experts
• Barton Nursery
• Beds & Borders, Inc.
• Bissett Nursery Corp.
• Bissett Equipment Corp.
• Broken Arrow Nursery
• Capital Garden Products
• The Care of Trees/Davey
• City Tree Guards
• Colorblends Wholesale Flowerbulbs
• Compostwerks
• Curb Allure
• Dragonetti Brothers Landscaping Nursery & Florist
• The Garden Dept. Corp.
• Garden Design Magazine
• Glover Perennials
• Green Mountain Energy Company
• Groundworks, Inc./We Dig Plants
• Half Hollow Nursery
• Henry Leuthardt Nurseries
• Hicks Commercial Sales
• Hudson Valley Seed Library
• Landcraft Environments, Ltd.
• Lifesource Irrigation, Inc.
• Long Island Compost Corp.
• McEnroe Organic Farm
• New Moon Nursery, LLC
• North Service Nursery, LLC
• North Service Nursery
• Otto Keil Florists/Emmas Garden Growers
• Pennoyer Newman Garden Planters
• Peony's Envy
• Planter Resource
• Pleasant Run Nursery
• Rarefind Nursery
• Seibert & Rice
• Tri-State Flexi-Pave, Inc.
• Urban Garden Center


- - - - - - Become a 2016 JOBS FAIR EXHIBITOR - - - - - -
Perfectly timed for the 2016 hiring season, the Jobs Fair marketplace includes NYC nonprofits, regional parks and gardens, nurseries, landscape design, install & maintenance companies, and tree experts.


• A. Bulfamante Landscaping, Inc.
• Atlantic Nurseries, Inc.
• Bartlett Tree Experts
• The Battery Conservancy
• Battery Park City Parks Conservancy
• Blondie's Treehouse
• Brooklyn Botanic Garden
• Brooklyn Bridge Park
• Central Park Conservancy
• City Landscaping Inc.
• Elevations
• Friends of the High Line
• Greener by Design
• Hudson River Park Trust
• John Mini Distinctive Landscapes
• Mountain Top Arboretum
• New York Botanical Garden
• New York Restoration Project
• NYC Department of Parks - Queens
• NYC Department of Parks - Brooklyn
• Randall's Island Park Alliance
• Riverside Park Conservancy
• Stonecrop Gardens
• Town and Gardens, Ltd.
• US Dept. of Agriculture, Asian Longhorned Beetle Program
• Wave Hill

Click here for 2016 Jobs Fair Exhibitor Form
Meeting Details
Date & Time:
Thursday, January 28, 2016
Location:
Brooklyn Botanic Garden