Plant-O-Rama (Save the Date!)
A Symposium, Trade Show & Jobs Fair for horticulture Professionals



Save the Date!
Plant-O-Rama
Tuesday, January 29, 2019
at Brooklyn Botanic Garden


Town and Gardens, Ltd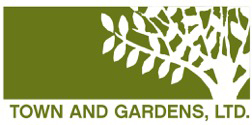 Atlantic Nurseries




Keynote Speaker
Roy Diblik, Top 40 Perennials for Urban Environments
Co-owner, Northwind Perennial Farm, Burlington, WI
Author of The Know Maintenance Perennial Garden, Timber Press 2014

Noted plantsman and designer Roy Diblik specializes in highly aesthetic, ecologically directed, and emotionally charged plantings for all seasons, while reducing maintenance through design. He is widely recognized as the plantsman behind Piet Oudolf's midwestern garden designs, including the Lurie Garden at Millennium Park in Chicago. In his talk, Roy showcases his top perennial picks for urban gardens, parks, and landscapes.

Trade Show
Interested in becoming a Trade Show Exhibitor? Download this form.

Jobs Fair
Become a Jobs Fair Exhibitor. Download this form.
Meeting Details
Date & Time:
Tuesday, January 29, 2019