Plant-O-Rama (Save the Date!)
A Symposium, Trade Show & Jobs Fair for horticulture Professionals



Save the Date!
Plant-O-Rama
Tuesday, January 29, 2019
at Brooklyn Botanic Garden


Town and Gardens, Ltd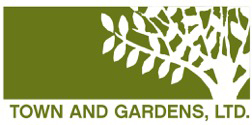 Atlantic Nurseries




Cavano's Perennials, Inc.
Green Mountain Energy
New Moon Nursery




Keynote Speaker
Roy Diblik, Top 40 Perennials for Urban Environments
Co-owner, Northwind Perennial Farm, Burlington, WI
Author of The Know Maintenance Perennial Garden, Timber Press 2014

Noted plantsman and designer Roy Diblik specializes in highly aesthetic, ecologically directed, and emotionally charged plantings for all seasons, while reducing maintenance through design. He is widely recognized as the plantsman behind Piet Oudolf's midwestern garden designs, including the Lurie Garden at Millennium Park in Chicago. In his talk, Roy showcases his top perennial picks for urban gardens, parks, and landscapes.

The SYMPOSIUM includes screenings of the acclaimed documentary Five Seasons: The Gardens of Piet Oudolf, with an introduction by director Tom Piper.
In this moving documentary, landscape designer Piet Oudolf describes his creative process, from abstract sketches to his theories on beauty and color.

Register online for symposium seats: https://www.brownpapertickets.com/event/3914724
Choose the AM or PM SESSION (each session includes the Roy Diblik talk + the screening of the Piet Oudolf documentary)

FREE EVENTS at Plant-O-Rama that do NOT require pre-registration.
BREAKOUT SESSIONS
10:00am Planting Large Projects
11:30am IPM Strategies for Managing Ticks & Mosquitoes
1:00pm Great Plant Picks for 2019
2:00pm Winter Plant Walk in BBG's Gardens and Collections

9:00am-4:00pm
HORTICULTURAL TRADE SHOW (40 exhibitors representing NYC trip-state region specialty nurseries, wholesale growers, horticultural product and pottery suppliers, soil and compost companies, and more in BBG's glorious Palm House).
Interested in becoming a Trade Show Exhibitor? Download this form.

9:00am-2:00pm
JOBS FAIR (35 exhibitors in BBG's Steinhardt Conservatory promoting jobs, volunteer opportunities, and seasonal internships )
Become a Jobs Fair exhibitor. Download this form.

RAFFLE benefitting horticultural internships at Snug Harbor Cultural Center & Botanical Garden, Staten Island

GARDEN BOOK SALE - purchase used garden books from BBG's Library

Here's the full PLANT-O-RAMA schedule.
Download schedule.
Meeting Details
Date & Time:
Tuesday, January 29, 2019