Plant-O-Rama (Save the Date!)
A Symposium, Trade Show & Jobs Fair for Horticulture Professionals
January 29, 2019



Save the Date!
Plant-O-Rama
Tuesday, January 29, 2019
at Brooklyn Botanic Garden


Town and Gardens, Ltd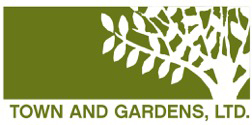 Atlantic Nurseries
New Moon Nursery





Blondie's Treehouse, Inc.
Cavano's Perennials, Inc.
Green Mountain Energy
Urban Garden Center





Bartlett Tree Experts
Landcraft Environments





Heritage Radio Network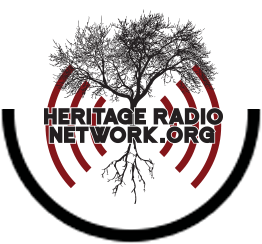 Bronx Brewery
Martha Clara Vineyards




Here's the NEW flyer:


Keynote Speaker
Roy Diblik, Top 40 Perennials for Urban Environments
Co-owner, Northwind Perennial Farm, Burlington, WI
Author of The Know Maintenance Perennial Garden, Timber Press 2014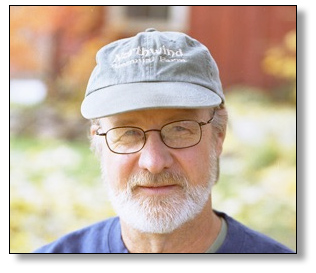 Noted plantsman and designer Roy Diblik specializes in highly aesthetic, ecologically directed, and emotionally charged plantings for all seasons, while reducing maintenance through design. He is widely recognized as the plantsman behind Piet Oudolf's midwestern garden designs, including the Lurie Garden at Millennium Park in Chicago. In his talk, Roy showcases his top perennial picks for urban gardens, parks, and landscapes.

The SYMPOSIUM includes screenings of the acclaimed documentary Five Seasons: The Gardens of Piet Oudolf, with an introduction by director Tom Piper. In this moving documentary, landscape designer Piet Oudolf describes his creative process, from abstract sketches to his theories on beauty and color.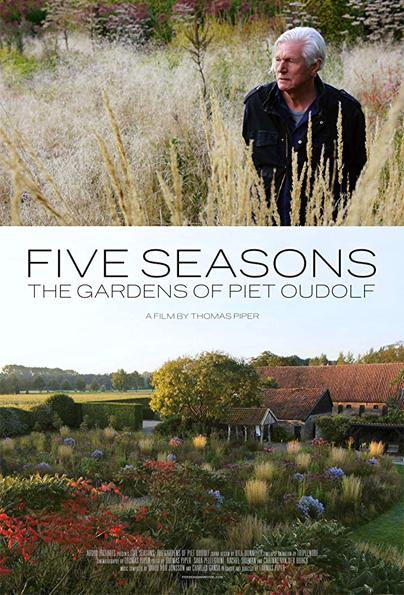 Register online for symposium seats: https://www.brownpapertickets.com/event/3914724
Choose the AM or PM SESSION (each session includes the Roy Diblik talk + the screening of the Piet Oudolf documentary)

FREE EVENTS at Plant-O-Rama that do NOT require pre-registration.
BREAKOUT SESSIONS
10:00am Planting Large Projects, Naomi Brooks
11:30am IPM Strategies for Managing Ticks & Mosquitoes, Jody Gangloff-Kaufmann, Ph.D.
1:00pm Great Plant Picks for 2019, Heidi Hesselein & Logan Kjep
2:00pm Winter Walks in BBG's Gardens and Plant Collections, Jenny Blackwell, Will Lenihan, Chris Roddick & Travis Wolf

9:00am-4:00pm
HORTICULTURAL TRADE SHOW (40 exhibitors representing NYC trip-state region specialty nurseries, wholesale growers, horticultural product and pottery suppliers, soil and compost companies, and more in BBG's glorious Palm House).
Interested in becoming a Trade Show Exhibitor? Download this form.

- - - - - - TRADE SHOW Exhibitors - - - - - -
A.D.R Bulbs, Inc.
Atlantic Nurseries
Bartlett Tree Experts
Barton Nurseries
Beds & Borders
Capital Garden Products
Dragonetti Brothers Landscaping, Nursery & Florist
Cavano's Perennials
Chief Mountain Farms
City Tree Guards
Colorblends Wholesale Flowerbulbs
Cricket Hill Garden
Emmas Garden Growers/Otto Keil Florist
The Garden Dept. Corp.
Glover Perennials
Green Mountain Energy
Half Hollow Nursery
Hicks Commercial Sales
Kind Earth Growers
Landcraft Environments
Morano Landscape Garden Design
New Moon Nursery
North Creek Nurseries
North Service Nursery
Organic Mechanics Soil Company
Pennoyer Newman Garden Planters
The Plant Station
Pleasant Run Nursery
RareFind Nursery
Seibert & Rice Terra Cotta
SiteOne Landscape Supply
Stone House Nursery
Tintori Castings
9:00am-2:00pm
JOBS FAIR (35 exhibitors in BBG's Steinhardt Conservatory promoting jobs, volunteer opportunities, and seasonal internships )
Become a Jobs Fair exhibitor. Download this form.

- - - - - - JOBS FAIR Exhibitors - - - - - -
Atlantic Nurseries
Bartlett Tree Experts
The Battery Conservancy
Battery Park City Parks
Bayard Cutting Arboretum
Blondie's Treehouse
Broken Arrow Nursery
Brook Landscape
Brooklyn Bridge Park
Brooklyn Botanic Garden, Continuing Education
Brooklyn Grange Farm
Dragonetti Brothers Landscaping, Nursery & Florist
Elevations Landscape Design & Build
Emma's Garden Growers
Greenery NYC
Green Mountain Energy
Groundworks
Halsted Welles Associates
Harrison Green
Hicks Nurseries
The High Line
Hudson River Park Trust
New York Botanical Garden
New York City Parks and Recreation, Queens
New York Restoration Project
Plantshed
Queens Botanical Garden
Randall's Island Park Alliance
Riverside Park Conservancy
Stonecrop Gardens
Town & Gardens
Trillium Landscape Design
The Trust for Governors Island
Urban Explorations
Wave Hill
RAFFLE benefitting horticultural internships at Snug Harbor Cultural Center & Botanical Garden, Staten Island
GARDEN BOOK SALE - purchase used garden books from BBG's Library
It takes a village of volunteers to run Plant-O-Rama. Join our team.
FOR INFO: Mark Razum
mrazum@halstedwelles.com
Mobile: 646.483.3290 (voice or text)
Event Set-up
Monday, Jan. 28
Brooklyn Botanic Garden, various locations
10:00am-2:00pm
Set up Trade Show, Will-Call, Ticketing, MHG Membership Sales, and Jobs Fair areas.
Exhibitor Load-in and Set-up
Tuesday, Jan. 29
BBG Loading Dock
Shift: 7:15am-8:45am
Need 2-3 people for Exhibitor load-in & set-up at BBG Loading Dock. Help vendors unload and find their tables.
Same-Day Ticket Sales & MHG Membership Sales
Tuesday, Jan. 29
BBG Rotunda
Shifts: 7:45-10:30 / 10:30-1:00
Sell Symposium tickets to those who did not pre-purchase. Answer questions and direct people to appropriate check-in area in the Rotunda. Promote and answer questions about MHG membership; review forms and collect dues. Assist with Ticket Sales if necessary.
Trade Show Monitors/MCs
Tuesday, Jan. 29
BBG Palm House
Shifts: 8:45-11:00 / 11:00-1:00 / 1:00-3:00 / 3:00-4:45
Assist vendors as needed; answer questions about schedule, lunches, etc. Use PA system to make announcements about program schedule and events.
Jobs Fair Monitors
Tuesday, Jan. 29
BBG Steinhardt Conservatory
Shifts: 8:00-11:30 / 11:30-2:30
Help exhibitors find their tables and set-up. Assist exhibitors as needed. Answer questions, note ideas for future events.
Raffle Sellers
Tuesday, Jan. 29
BBG Education Classrooms
10:30am-3:30pm
Rove around BBG selling raffle tickets for items on display in the BBG Education Classrooms
Speaker Assistants
Tuesday, Jan. 29
Auditorium Lobby
8:30am-10:15am / 12:30pm-2:15pm
Greet and assist speaker. Escort to book signing and lunch. Act as microphone runner during speaker Q&A.
Breakout Session Monitors
Tuesday, Jan. 29
BBG Visitor Center
Shifts: 9:30am-11:00am / 11:00am-12:30pm / 12:30pm-2:00pm / 2:00pm-3:15pm
Help Breakout Session speakers set up. Assist with AV equipment (previous technical experience helpful!). Assist speaker as needed during sessions.
Event Take-Down
Tuesday, Jan. 29
BBG Palm House
4:00pm-4:45pm
Break down tables and booths after event. Fold tablecloths, stack poles and signs
Event Details