David Seiter and Nancy Seaton - Urban Adapted: Plants In Tough Places
MHG Meetings
Sponsored By: Metro Hort Group
Large parks and preserves are just one component of a city's nature. Less celebrated, but more common, are the dislocated patches of green found on streets, lots, roofs, and walls. When stitched together, these fragments contribute to the ecological performance of the city; this is also how Future Green Studio positions their collection of designed urban interventions. As opposed to large-scale projects, often tied to urban planning and development, the aggregation of small, tactical insertions bear an impressive impact on the livability of our cities.
Future Green will present an overview of their design framework, highlighting several of their projects and plant palettes. Inspired by the plant adaptations that allow urban flora to survive in a variety of harsh habitats, Future Green Studio sees opportunities rather than limitations in the extreme environmental conditions found in urban landscapes. FGS will share some of the innovative ways they are using plants in unlikely places and conditions, which alter typical streetscape profiles to create more verdant cities.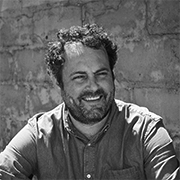 David Seiter is design director and founding principal of Future Green Studio - a design-build firm specializing in landscape urbanism and ecology. David's design portfolio encompasses award-winning private and public-use projects. His design work was nationally recognized with the 2018 Emerging Voices Award by the Architectural League of New York. He is author of the book Spontaneous Urban Plants: Weeds in NYC - a book about the overlooked ecological value of weeds in the urban landscape. Additionally his research into urban adapted plants won a 2015 National Honor Award in Research from the American Society of Landscape Architects. David holds a MLA from the University of Pennsylvania and is a licensed Landscape Architect in New Jersey, Maryland, and Virginia.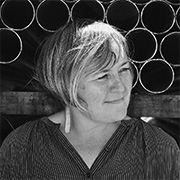 Nancy Seaton enjoys engaging with all aspects of landscape, including spatial design, historical research, writing, and work in the field. She acts as a plant specialist at Future Green Studio, drawing upon her 15 years as a horticulturist and curator with Brooklyn Botanic Garden. In addition to designing a wide variety of projects, she develops plant palettes and concepts with her colleagues. She has contributed her expertise to such projects as the studio's publication, SUP: Weeds in NYC, the Brooklyn Children's Museum terrace garden, and plant sourcing for installations. Nancy holds a MLA from the Harvard Graduate School of Design and a Master of Landscape Studies from the Bard Graduate Center.