PLANT-O-RAMA is Metro Hort Group's annual Symposium, Trade Show & Jobs Fair for Horticulture Professionals. It is our largest program of the year attracting 750 - 1000 gardeners, designers, arborists, and educators working in public parks, botanical gardens, & private Edens in the New York City Tri-State region.

SAVE THE DATES!
Monday, January 30, 6:00pm on Zoom
Thomas RaShad Easley, Ed.D.
Forest Rhythms; Hip Hop Environmentalism
Thomas Easley discusses new mindset and heart around diversity, equity, and inclusion in urban forestry. How do we work side-by-side to increase canopy and green environment in cities in an equitable way during a crucial time of climate change. Formerly Assistant Dean of Community and Inclusion in the School of Forestry and Environmental Studies at Yale University, Easley now runs his own business Mind Heart for Diversity Consulting, based in Raleigh, NC.
Tuesday, January 31; 9:00am & 1:00pm @ Brooklyn Botanic Garden
Jared Barnes, Ph.D.
A Plantastic Future
With all the challenges we face on Planet Earth, plants are poised to change the 21st century. In this enthusiastic keynote, Dr. Jared Barnes will share how we can sow passion, help gardeners take root, graft interests together, and much more to help the horticulture industry blossom. Associate Professor of Horticulture, Stephen F. Austin State University, Nacogdoches, TX.
More information HERE
MHG Events
Save the Date! Annual Meeting and Holiday Potluck
Monday, December 12, 2022
Read More
PLANT-O-Rama 2023
Monday, January 30, 2023
Read More
Metro Hort Group
Metro Hort Group, Inc. is an association of horticulture professionals in the New York Tri-State region. The mission of Metro Hort is to provide opportunities for horticultural education, networking and employment for the public and private sectors, with the goal of cultivating a more attractive, sustainable, and green environment.
__________________________________

ALERT: Spotted LanternFly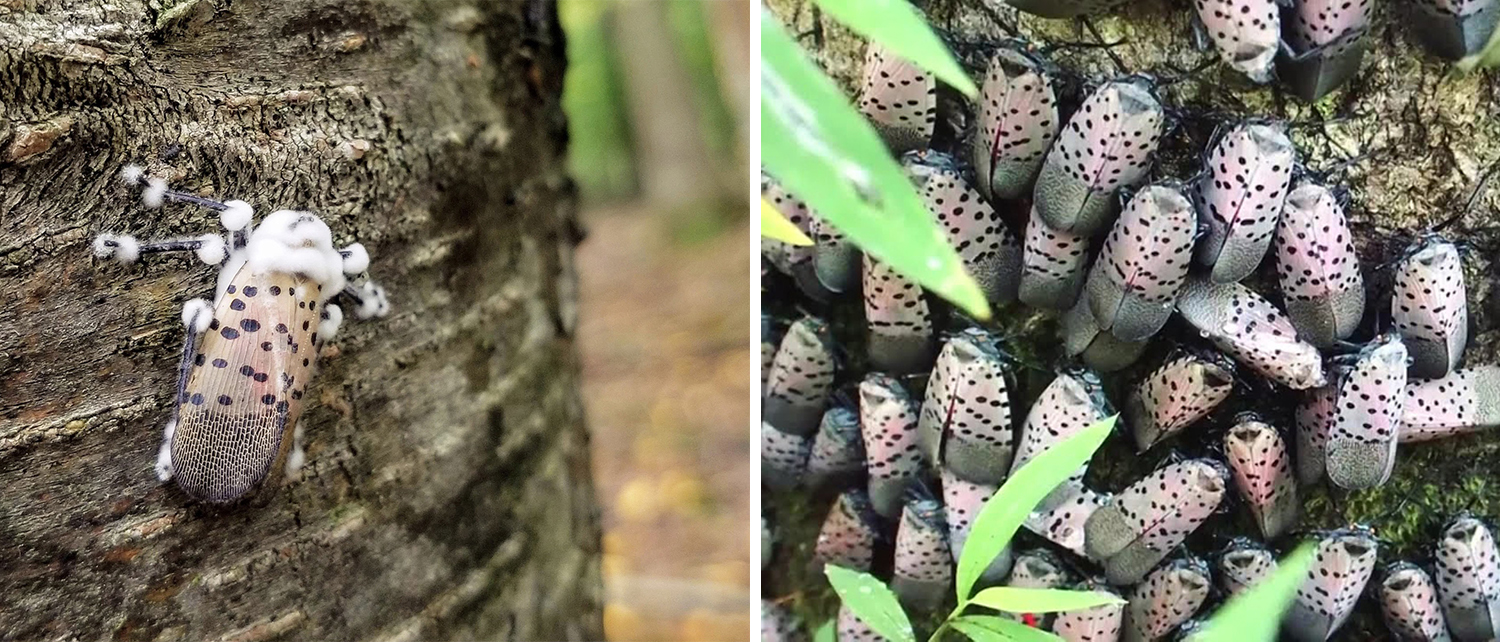 Spotted Lanternfly is an invasive planthopper, first discovered in New York City in July 2020. While it can infest trees, it is not considered a widespread threat to our city's forests. However, it is a significant threat to a wide range of agricultural crops including walnut, grapes, hops, apples, blueberries, and stone fruits. Learn more HERE