PLANT-O-RAMA is Metro Hort Group's annual Symposium, Trade Show & Jobs Fair for Horticulture Professionals. It is our largest program of the year attracting 750 - 1000 gardeners, designers, arborists, and educators working in public parks, botanical gardens, & private Edens in the New York City Tri-State region.

SAVE THE DATE!
PLANT-O-RAMA 2024

Symposium, Trade Show & Jobs Fair
Tuesday, January 30, 2024
9:00 am – 4:00 pm
At Brooklyn Botanic Garden

2024 FEATURED TALKS
Translating the Wild: Practical Design Strategies for Evocative Urban Landscapes
Thomas Rainer, Phyto Studio
Nature has long inspired designers but creating garden-scale replicas of natural plant communities is surprisingly hard. Landscape architect Thomas Rainer explores the best and most relevant planting strategies for today's aesthetic and environmental challenges. Learn how Phyto Studio applies different tools of naturalistic design tradition to inform their projects.
Smart Planting Management
Claudia West, Phyto Studio
MaryKatherine Green, Horticulturist and Land Steward
Nurturing and maintaining ecologically rich plantings should not be a nightmare! Claudia and Katie take an eye-opening deep dive into the root causes of high maintenance needs and planting instability. They discuss relevant discoveries in plant communities, link them to some of the biggest challenges professional horticulturists face, and share innovative solutions to many maintenance issues, hoping you will leave with practical thinking models and tools.

Click below to enter our Plant-O-Rama Symposium
PLANT-O- RAMA Symposium 2024

Take a look at our
PLANT-O-RAMA 2023 GALLERY HERE
MHG Events
PLANT-O-RAMA 2024
Tuesday, January 30, 2024
Read More
Metro Hort Group

2024 METRO HORT PROFESSIONAL DEVELOPMENT GRANTS PROGRAM
The Board of Directors of Metro Hort Group is proud to announce the 2024 METRO HORT PROFESSIONAL DEVELOPMENT GRANTS PROGRAM, a program to support continuing education and professional development of our members. For 2024, 2 grants of $1,000 each will be rewarded. Submit your application by November 30, 2023.
Download Grant application HERE
____________________
MHG Mid-Year Newsletter 2023
____________________
Metro Hort Group, Inc. is an association of horticulture professionals in the New York Tri-State region. The mission of Metro Hort is to provide opportunities for horticultural education, networking and employment for the public and private sectors, with the goal of cultivating a more attractive, sustainable, and green environment.
____________________

PEST ALERT!
WHITEFLIES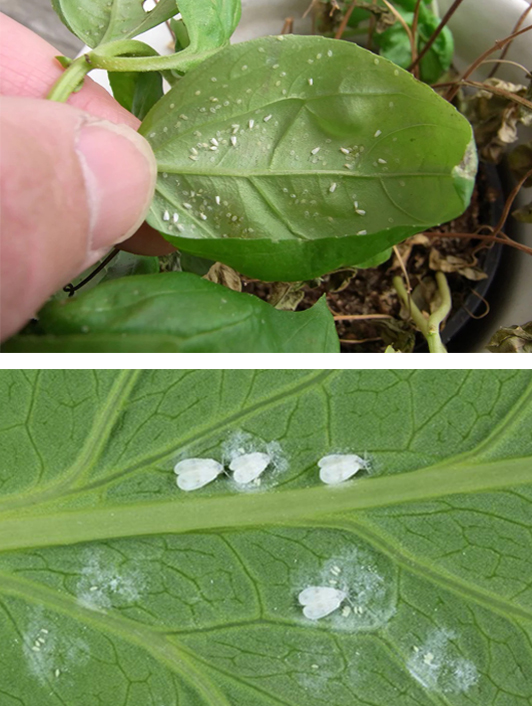 Whiteflies damage plants by sucking out plant juices. Because large amounts of sap can be removed, primarily by the developing nymphs, heavily infested plants can be seriously weakened and grow poorly. Leaves often turn yellow, appear dry and drop prematurely.
Inspect plants regularly, and remove by hand older leaves that are heavily infested with whiteflies in the nonmobile nymphal and pupal stages. Learn more HERE