Plant-O-Rama: General Information
Plant-O-Rama was a big success.
Our attendance was 1,125 for the day. Five hundred fifty people heard keynote speaker Roy Diblik and watched the screening of the documentary Five Seasons: The Gardens of Piet Oudolf; 40 vendors showcased plants, pottery, and garden products in the Palm House Trade Show; 37 Jobs Fair exhibitors talked to prospective employees and volunteers; and 350 sat in on Breakout Sessions.
Click on this link* to hear Roy Diblik's keynote talk on Top 40 Perennials for Urban Environment.
Click here to download Roy's PLANT LIST for his talk.
Click here to download the lists of Trade Show exhibitors and Jobs Fair vendors at the Show.
*Thank you to Heritage Radio Network, our POR media sponsor, for providing this recording!
Weather Forecast
Maybe some snow showers the night before & light rain on Tuesday, but the Show goes on!
***NOTE: Brooklyn Botanic Garden and Plant-O-Rama registration open at 8AM. ***The Garden's Eastern Parkway entrance is closed due to construction. Please enter at 990 Washington Avenue (parking lot), 1000 Washington Avenue or 455 Flatbush Avenue entrances.
P.S. There's no charge to enter BBG on winter weekdays.
SYMPOSIUM SEATS for Roy Diblik and Five Seasons: The Gardens of Piet Oudolf have sold outin both the AM & PM sessions.
Very limited seating may become available with cancellations and no-shows at the door on a first-come basis. Metro Hort members $30; non-members $65
***Don't stay home because you don't have a reserved Auditorium seat!!
Plant-O-Rama is much more than a Symposium…it's a mid-winter horticultural LOVE FEST with a FREE Horticultural Trade Show, Jobs Fair & Breakout Sessions!
Keynote Speaker
Roy Diblik, Top 40 Perennials for Urban Environments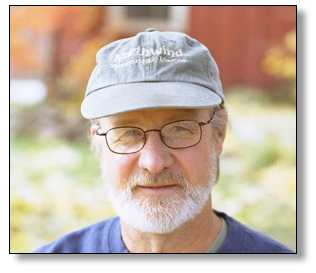 Co-owner, Northwind Perennial Farm, Burlington, WI
Author of The Know Maintenance Perennial Garden, Timber Press 2014
Noted plantsman and designer Roy Diblik specializes in highly aesthetic, ecologically directed, and emotionally charged plantings for all seasons, while reducing maintenance through design. He is widely recognized as the plantsman behind Piet Oudolf's midwestern garden designs, including the Lurie Garden at Millennium Park in Chicago. In his talk, Roy showcases his top perennial picks for urban gardens, parks, and landscapes.
The SYMPOSIUM includes screenings of the acclaimed documentary Five Seasons: The Gardens of Piet Oudolf, with an introduction by director Tom Piper. In this moving documentary, landscape designer Piet Oudolf describes his creative process, from abstract sketches to his theories on beauty and color.