Plant-O-Rama: General Information
Plant-O-Rama Symposium 2020
SAVE THE DATE: Tuesday, January 28, 2020
24th Annual Plant-O-Rama at Brooklyn Botanic Garden
All BBG entrances open at 8am tomorrow, 1/28.
AM Symposium session sold out;
PM Symposium session limited tickets at door; first-come.
FREE EVENTS: no registration required.
TRADE SHOW, 9am-4pm
JOBS FAIR, 10am-1pm
BREAKOUT SESSIONS throughout the day.
PLANT-O-RAMA SCHEDULE - Download PDF to the right >
or if your are on a mobile device scroll down to DOWNLOADS
Plant-O-Rama is a multi-faceted 1-day event for horticultural professionals and garden designers featuring a Symposium, Trade Show, Jobs Fair, Breakout Sessions, and garden walks in BBG's plant collections (weather permitting).
SYMPOSIUM
Morning & Afternoon Sessions in BBG's Auditorium (See SYMPOSIUM KEYNOTE SPEAKER descriptions below)
Morning Session: 8:45am-11:00am / Afternoon Session: 12:45pm-3:00pm
Online Registration / Reserve seats HERE
SPONSORS
Become a 2020 Plant-O-Rama sponsor!
Please join us as we build our sponsor group for 2020.
DOWNLOAD our 2020 Sponsorship Form to the right >

TRADE SHOW (in BBG's Palm House)
A horticultural trade show in the beautiful glass Palm House accommodates 40 vendors (wholesale and retail nurseries, growers, pottery merchants, and suppliers of horticultural hard goods).
DOWNLOAD our Trade Show Exhibitor Reservation form to the right >
You can also register and pay online HERE
JOBS FAIR (in BBG's Steinhardt Conservatory)
A marketplace of 35-40 horticultural businesses, civic organizations and nonprofits offering job opportunities for the 2020 garden season.
DOWNLOAD our Jobs Fair Exhibitor Reservation form to the right >
You can also register and pay online HERE
FOR GENERAL INFO:
Bob Hyland, Plant-O-Rama manager bobhyland50@gmail.com
518.929.0699 voice/text
Symposium Keynote Speakers
William Bryant Logan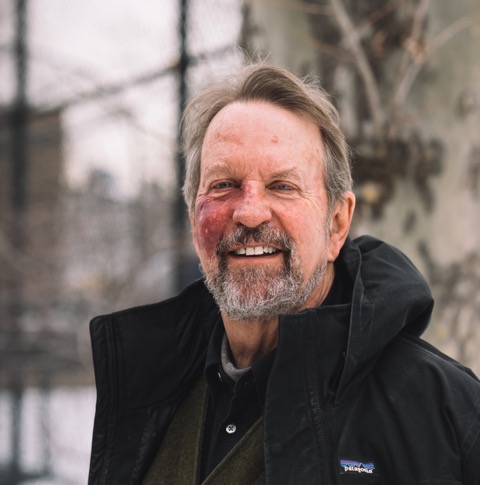 William Bryant Logan
Tree Jazz
Planting trees is one of the best ways to mitigate climate change, but we need to stop treating trees as furniture and decoration and think about them as living beings with personal pronouns. Like in jazz music with just a few notes to make an infinite number of melodies, trees with just 3 organs are able to create infinite forms. In his talk, Bill reminds us to have "real" relationships with our trees on city streets and in gardens we design and maintain. He examines tree architecture, resilience, and life cycle and what that means for pruning and care.
Bill Logan is a practicing New York arborist and the author of four acclaimed books: Dirt, Oak, Air, and the most recent, Sprout Lands: Tending the Endless Gift of Trees.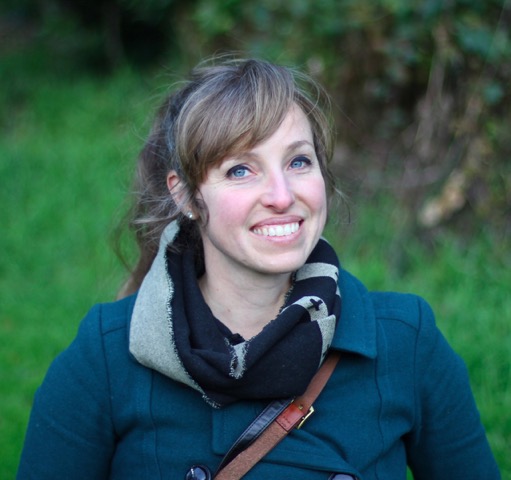 Rebecca McMackin
Lessons in Built Ecology
Rebecca is Director of Horticulture at Brooklyn Bridge Park, now 10 years old. Designed by Michael Van Valkenburg Associates with ecology in mind, its woodlands, freshwater wetland, salt marshes, and meadows echo native ecosystems and bring nature home to a densely populated urban environment. Rebecca offers ecological strategies and management techniques for attracting and living in harmony with birds, bees, and beneficial wildlife, based on her hands-on urban park experiences.
In addition to directing and managing horticulture at Brooklyn Bridge Park, Rebecca McMackin sits on the board of the Ecological Landscape Alliance, is an ISA-certified arborist and a NOFA-accredited organic landscape professional. She is the current vice president of Metro Hort Group.
Breakout Sessions
Four Breakout Sessions in the BBG Visitor Center, plus Plant Walks on BBG grounds:
New Books from Regional Garden Communicators
10:30am – 11:15am
Hear how these new books came to be and why they should be in your garden library. Books available for purchase and signing following the session.
Tom Christopher, Nature into Art: The Gardens of Wave Hill
Ken Druse, The Scentual Garden: Exploring the World of Botanical Fragrance
Kim Eierman, The Pollinator Victory Garden: Win the War on Pollinator Decline with Ecological Gardening
Marc Hachadourian, Orchid Modern: Living and Designing With the World's Most Elegant Houseplant
Inside Out: The New Houseplant Revolution
11:45am– 12:30pm
Rebecca Bullene, Greenery Unlimited
Summer Rayne Oakes, Homestead Brooklyn and How to Make a Plant Love You
Scroll through Instagram, Facebook, or YouTube feeds, and you'll see that houseplants have taken center stage—from Monstera to Hoya. As a matter of fact, daily views related to "houseplants" grew over 60% last year on YouTube alone. Speakers discuss how the houseplant trend has taken hold—both virtually and in real life, what the hottest plants are at the moment, and where the trends in home horticulture are heading.
Starting a Garden Business for Next-Gens
1:15pm – 2pm
Chris Freimuth & Kat Aul Cervoni
Being a gardener is one thing - being a garden business owner, especially in NYC, is quite another. If you're looking to establish your own business but don't know where to start, come chat with us. From insurance and taxes to payroll and management, we'll break down the components of a healthy business and walk you through what you need to turn your passion into a profession.
Tree Walks at Brooklyn Botanic Garden
2 – 3pm (weather permitting)
Chris Roddick, Travis Wolf, BBG arborists
Look at trees in a new light after hearing Bill Logan's talk on Tree Jazz. Brooklyn Botanic Garden has a diverse collection of woody plants. See unusual and commonly grown trees up close and personal with BBG arborists and hear how they care for them in ever-challenging urban conditions and climate change.
Marketplace: New Plants & Pots
2:15 – 3pm
Logan Kjep, Glover Perennials; Heidi Hesselein, Pleasant Run Nursery; Steve Castorani, North Creek Nurseries; Pamela Hull, Capital Garden Products; Dennis Schrader, Landcraft Environments
Plant-O-Rama vendors present new plants and pottery that will help you design, install, and maintain ecologically sound gardens.