Plant-O-Rama
Plant-O-Rama, Horticultural Trade Show & Symposium
Tuesday, January 30, 2018
Save the Date!
Plant-O-Rama
Tuesday, January 30, 2018
at Brooklyn Botanic Garden
Featuring Dan Pearson
The Power of Sensitive Public Plantings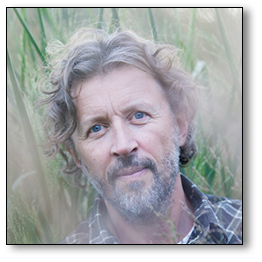 Dan Pearson is an award-winning English landscape and garden designer with an international reputation for design and planting excellence. His key strengths are horticultural expertise, an informed and intuitive approach to the organization of space and the practice of ecological and sustainable design principles. Dan trained at the Royal Horticultural Society Gardens, Wisley, and Royal Botanic Gardens, Kew.
In his talk, Dan discusses his experiences on a variety of public projects including an 865-acre park in Hokkaido, northern Japan, the restoration and reimagining of the gardens at 18th century Loather Castle, and the large public plantings he has created at the new King's Cross development in central London. He highlights the challenges, differences, and similarities of each project and explains how differing scale, audience, and sense of place led to bespoke solutions.